Restauracja Avangarda is a place where you will experience the best flavors of Warsaw and participate in unforgettable events, parties, and business meetings.
Restaurant Avangarda Warszawa
Restaurant Avangarda Warsaw is located in the heart of Warsaw, in the neoclassical and historic building of the Warsaw Technical House NOT. We combine the modern with tradition, and the most accurate description of our restaurant is: A place where Art reigns – both from a culinary perspective and literally understood. We offer you a menu with Polish cuisine in an avant-garde edition. We can organize business meetings, family gatherings, weddings, and even civil weddings for you. We invite you to familiarize yourself with our offer.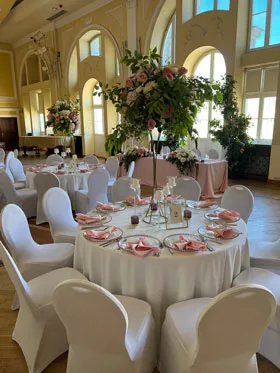 "Events, receptions, business meetings"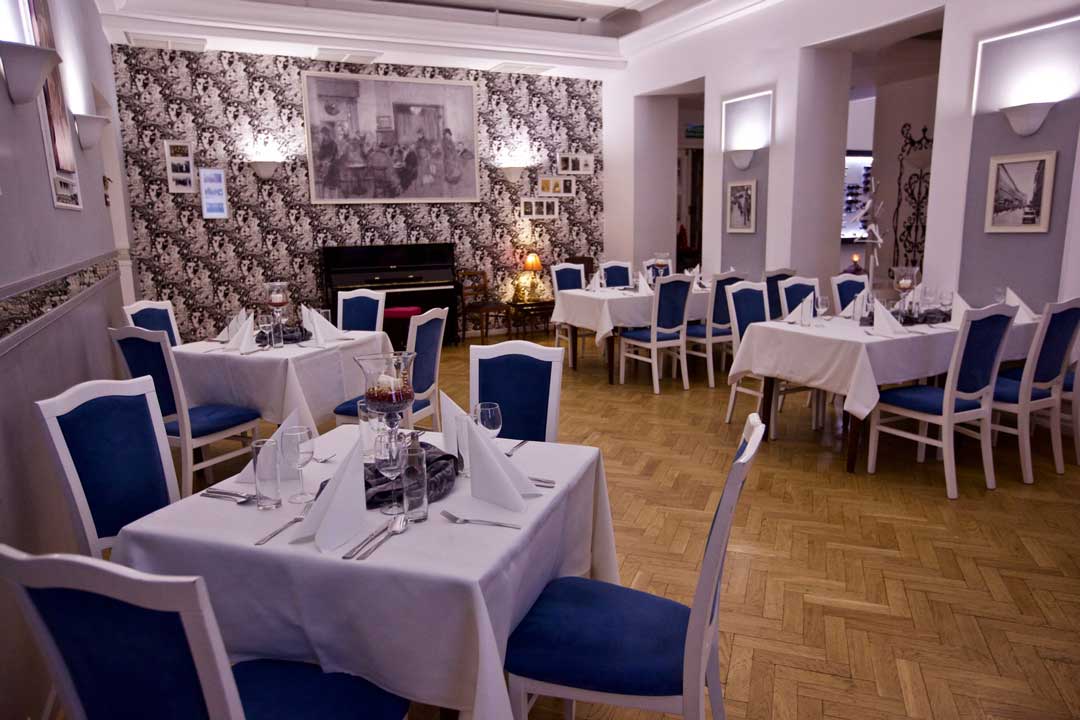 EVENTS, RECEPTIONS, AND BUSINESS MEETINGS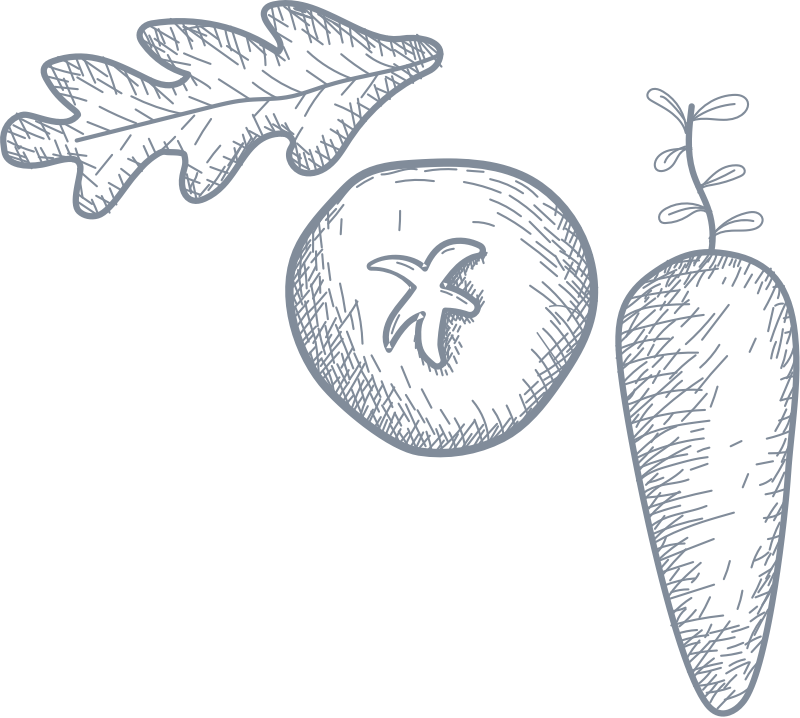 RESTAURANT AVANGARDA WARSAW
We organize various events, receptions, and business meetings. If you are looking for a place for a special occasion, such as birthdays, christenings, communions, or weddings, we are ready to organize it for you.
Moreover, our business guests appreciate our excellent services during corporate events, Christmas dinners, business events, and team-building meetings. Restaurant Avangarda is also capable of accommodating tourist groups, and we can host up to 400 tourists per day.
Our venue is renowned not only for its exquisite cuisine but also for unforgettable dance parties, entertainment, balls, concerts, and vernissages. Each of these events is enriched with good music, delicious food, and a fantastic atmosphere.
Business meetings at Restaurant Avangarda are an ideal place for entrepreneurs and companies that want to effectively communicate with contractors, clients, and employees. Our modern and traditional interiors create an atmosphere conducive to success, both during musical and artistic performances, as well as business-related events.
Special events at Avangarda are unforgettable moments that celebrate important milestones in life. From solemn birthdays and christenings to unique weddings, we provide reliable service, spacious halls with positive energy, and menus tailored to guests' expectations.
Dance parties at our restaurant guarantee exceptional fun and an incredible atmosphere. We dance together during dance evenings, concerts, and vernissages, and we never lack good music, delicious food, and fantastic entertainment.
Tourist groups are warmly welcome to our Restaurant Avangarda, where even up to 400 tourists per day will find excellent cuisine and a friendly place to rest. Fully equipped conference rooms and access to Wi-Fi are additional amenities for organized groups who want to experience unforgettable moments in the heart of Warsaw.
APPETIZERS
Our appetizers are a unique combination of flavors and aromas that will delight every palate. Delicate and fresh ingredients blend harmoniously, creating an unforgettable taste experience. It is an excellent beginning to a culinary journey in our restaurant.
SOUPS
Our soups are exceptional compositions of flavors that warm and delight the senses. Carefully selected ingredients create a harmonious symphony of taste, providing unique culinary experiences. Each spoonful is a unique journey through a variety of aromas.
MAIN COURSES
Our main courses are an excellent combination of ingredients, creating unique flavors in every bite. Creativity and precision in preparation make our dishes delightful to the palate and senses.
DESSERTS
Our desserts are small masterpieces of sweet taste that conclude the meal in a unique way. Carefully composed and beautifully presented, they provide unforgettable culinary moments of delight.
BEVERAGES
Our beverages are excellent companions to every meal. From refreshing juices to exquisite wines – our offer satisfies diverse tastes and enhances every moment spent in the restaurant.
Copyright © 2023 Restauracja Avangarda Warszawa
Copyright © 2023 Restauracja Avangarda Warszawa